Description
This special board carries a GE Barracuda DC-DC Converter and compliments it with standard connectors, current & voltage sensors, voltage droop compensation for parallel operation, and more.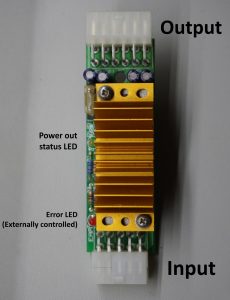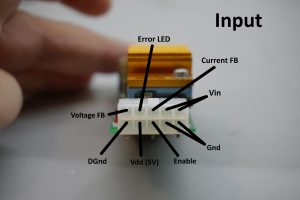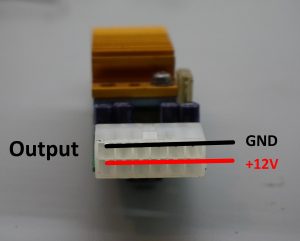 "Vin" is user-supplied voltage between 36-72VDC, referenced to "Gnd"
"Enable" pin is active-low. A voltage between -0.3 to +0.8VDC (reference to "Gnd") is sufficient to turn on the module.
"Vdd" is user-supplied 3.3-5.5V (referenced to "DGnd"), used to power the current sensor.
The "Voltage FB" pin is the output of a voltage divider designed that an output voltage of over 50V would still be below 5V, so as to not damage a microcontroller.
The "Current FB" pin is the ratiometric output from a hall-effect current sensor. The quiescent voltage is Vdd/2. The relationship between voltage on this pin and sensed current is as follows: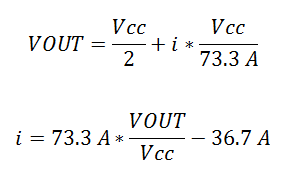 The "Error LED" pin is externally controlled (for example, to have a master microcontroller signal the user which module out of many has failed, or is under-performing. While the silkscreen has the label 'ERR', this LED can be used for anything). Bring this pin to ~5V to illuminate the LED.